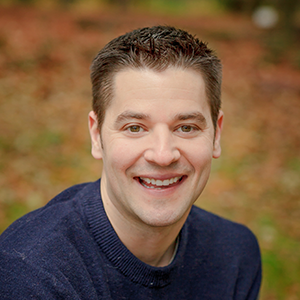 Dr. Lael Banner, DDS
Dr. Lael Banner would like to welcome you to his new dental practice, Banner Dental.  A Washington native, Dr. Lael completed his undergraduate degree in Zoology from the University of Washington. From there, Dr. Lael went on to earn his Doctorate of Dental Surgery from the University of Southern California, in 2003.
While Banner Dental is new, Dr. Lael is not new to dentistry! For the past eleven years, Dr. Lael has had the opportunity to practice with and be mentored by his father in their Tumwater-based family practice, Banner Family Dental. To keep up with the ever-changing world of dentistry, Dr. Lael regularly attends continuing education classes and participates in study clubs with other local dentists and specialists. Dr. Lael has also had the opportunity to volunteer and teach at the University of Washington Dental School.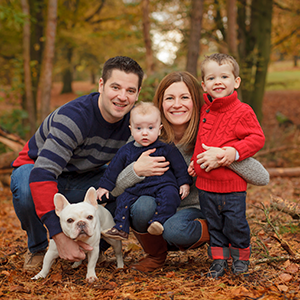 His professional memberships include American Dental Association, Washington State Dental Association, Seattle-King County Dental Society, and Thurston-Mason Counties Dental Society.
Dr. Lael has resided in the Greenwood neighborhood since 2007, and looks forward to serving his local community. When not practicing dentistry, Dr. Lael can be found at the local parks with his wife, two young children, and French Bulldog, or jogging around Greenlake.
Our Greenwood Neighborhood Dentist Office
At Banner Dental, Dr. Lael Banner works hard to provide patients of all ages in the community with quality dental care in a friendly and inviting environment. This is a practice that keeps patients at the forefront by offering convenient appointment hours and comfortable patient amenities, technology that allows procedures to be efficient and patients to feel at ease, and flexible financing options to help families keep quality dental care in their budget. Let us be your dental home and you can trust that you'll be in good hands with our friendly and dedicated team.
Convenient Scheduling
We know fitting dental care into your family's already busy schedule can be a difficult task. Your Greenwood dental office Banner Dental offers early-morning, Saturday, and evening appointments to help you and your family receive quality dental care without missing out on work and school. When appropriate we provide same-day treatment, so you don't have to interrupt your daily life with multiple dental appointments.
Don't let dental emergencies leave you suffering in pain. If you experienced dental trauma or have a dental emergency, call Seattle, WA dentist Dr. Lael Banner to get relief the same day.
Call Banner Dental today to schedule your convenient appointment.
Comfortable Patient Amenities
We want all of our patients to feel comfortable while in our care, so our office is stocked with a number of comfortable amenities to help you feel at home while you're with us.
Complimentary Beverages
WiFi Throughout the Office
Pillows & Blankets
Music Headphones
Amenities for Kids, including a Kids' Play Area
TVs in every operatory room
State-of-the-Art Technology
Our Banner Dental team works hard to stay up-to-date with advanced dental technologies and techniques to help ensure our patients' comfort during their effective and efficient procedures.
Digital X-rays don't use sharp X-ray film, making them more comfortable than traditional X-rays. Images are available almost instantly, so we're able to complete your diagnosis and begin treatment quickly. Digital X-rays also emit up to 90% less radiation than conventional X-rays, so they're safe for all patients, including children and pregnant women.
We use an intraoral camera to see areas of your mouth that might otherwise be overlooked. We're able to take pictures of your teeth and gums to aid in diagnoses, as well as walk you through your treatment options.
The Isolite® patient comfort system is designed to help our team perform procedures efficiently while ensuring patients feel relaxed and comfortable throughout your appointment. The soft cheek and tongue guard not only keeps particles away from these areas, but also allows you to rest your jaw while we work. The system's continuous suction eliminates the need for rinse breaks. The system also has additional lighting to make it easier for us to see inside your mouth.
The iTero® Element takes detailed 3-D images of your teeth and gums. We then use these images to make accurate digital simulations of your teeth now and what they can look like after your procedure. One of the major benefits of this scanner is that it eliminates the need for messy molds and fussy impressions. Overall, the iTero allows us to create more precise treatment plans and keeps you more comfortable.
Experience the Banner difference with a visit to our Greenwood office.